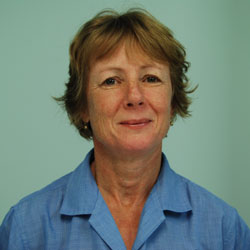 Janine has been with Lefroy Valley NZ for over 10 years, returning in February 2000 after time overseas.
Janine comes from a background of growing spring onions and outdoor capsicum and a 3 year period working with indoor crops of vegetables and flowers.
Over the last 10 years Janine has become an integral part of the company with a key role as Administrator. Janine's other key role is that of sales, more specifically for indoor crops, tomato, cucumber, hydroponic lettuce and meculin including spinach and multi-leaf lettuce. Janine covers the greater Auckland region and indoor crops nationwide.
Janine sees herself as a long term employee with Lefroy Valley, enjoying the variety that the range of crops brings. We have a small team and Janine enjoys the environment that comes with this. It offers her the opportunity to turn her hand to whatever needs to be done to provide growers with the best possible solutions.
Email Janine | Phone: 0274 438-024