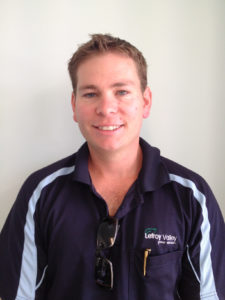 We are pleased to announce the appointment of Richard Kay to the Lefroy Valley New Zealand team. Richard will be based in Hawkes Bay as the Regional Manager for this region and Lower North Island.
Richard joins the New Zealand team from Lefroy Valley Australia where he was the Regional Sales Manager based out of Melbourne. He offers the experience of having worked with a wide range of crops from market gardens to processing crops and product development for salad mix/mesclun.
Having completed his Bachelor in Applied Science in Agribusiness in 2006 at Massey University, he took on a role as an Agronomist for a large food processing company in Gisborne. The crops he focused on were Sweetcorn, Squash, and Peas. Over the five years working there, he developed a solid understanding of the food processing industry and the agronomic skills to go with it.
Richard has a passion and enthusiasm for the seed industry and enjoys the challenges and successes the industry presents. Richard says "I look forward to building the relationships with customers and suppliers as we all work towards a common goal".